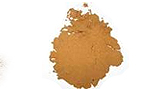 Ashwagandha extract is used to decrease inflammation caused by arthritis, reduce fevers and protect the body against infectious diseases,
Botanical Name
:
Withania somnifera
Common Name
:
Ashwagandha
Standardized For
:
2.5% (Alkaloids 1% & Withanolides 1.5%) by Gravimetry
4.5% (Alkaloids 2% & Withanolides 2.5%) by Gravimetry
Description
:
Light Brown Coloured Powder
Plant part used
:
Root
Application
:
Adaptogen, Anti stress Tonic

Multiple Benefit
Ashwagandha extract is a natural supplement derived from the root of the Ayurvedic herb Withania somnifera. This herb is traditionally found in Africa and India and may be beneficial in the treatment of a variety of health issues. Ashwagandha extract is administered orally in capsule, tea or tincture form. Talk with your medical provider about the benefits of ashwagandha extract before you begin using this herbal treatment.

Historical Health Applications
In traditional Ayurvedic, Indian and African medicine, ashwagandha extract is used to decrease inflammation caused by arthritis, reduce fevers and protect the body against infectious diseases, the University of Michigan Health System reports. Treatment with ashwagandha, which is also referred to as Indian ginseng, has also been historically used to induce sleep. As a general health tonic, this type of extract is also purported to improve health and longevity and increase energy.

Stress Relief
In modern times, ashwagandha extract is classified by many herbalists as an adaptogen. Adaptogen is a specific substance believed to enhance your body's ability to handle stress. Taking ashwagandha extract supplements may reduce stress and fatigue; however, to date, these medicinal benefits have only been demonstrated in animal studies. Additional clinical studies in humans are necessary to further support the stress-relieving properties of ashwagandha extract.

Improved Immune Function
Ashwagandha extract may also help boost the function of your immune system, which may make it easier for your body to fight off pathogenic invaders. The high level of iron in this supplement may help stimulate red blood cell production or promote healthy growth in children, the Memorial Sloan-Kettering Cancer Center says. Prepared as a tea, ashwagandha extract may also increase the number of immune cells responsible for destroying infectious pathogens in your body. The results obtained from human trials examining the immune effects of ashwagandha extract are preliminary and additional, controlled studies are required to validate these findings.

Anti-Inflammatory & Anti-Tumor Activity
Steroidal constituents of ashwagandha, called withanolides, may act to decrease inflammation in your body, which may help reduce symptoms of pain or swelling. Additionally, in vitro studies performed using specific cancer cell lines demonstrate that ashwagandha extract may destroy cancer cells, Sloan-Kettering says. Though these preliminary results are encouraging, more extensive research studies in humans are necessary to substantiate the both the anti-inflammatory and anti-tumor properties of this supplement.

Technical Specification
Test

Specification
Description
Light Brown Colour Powder Characteristic odour and taste
Colour
Light Brown Colour Powder
Botanical Name
Withania somnifera
Indian Name
Ashwagandha
Plant Part Used
Root
Odour & Taste
Characteristic odour and taste
Loss on drying
NMT 5.0 %
Particle Size
100 % Pass through 60 mesh
Bulk Density (Tapped)
0.3 - 0.7 g/ml
Identification
Positive for Alkaloids
Assay
Assay by Gravimetry Withanolides
NLT 1.5%
Alkaloids
NLT 1.0%
Microbiological
Total Plate Count
NMT 1000 cfu / gm
Yeast & Mould
NMT 100 cfu / gm
E. coli & Salmonella
Absent
Coli forms
Absent
Heavy metals
NMT10ppm